Another one.
https://store.steampowered.com/app/9218 ... yptic_RPG/
Encased is a modern single player sci-fi post-apocalyptic isometric role-playing game. It's all about exploration, adventures, and survival inside a sealed territory.

Our game is heavily inspired by the famous isometric RPGs of the late 90's and early 2000's. However, we aim not only to repeat the essential aspects that made those games golden classics, but also to improve and evolve the genre even further.

The player is a participant in a project researching the technology and artifacts of a long-gone civilization. Wondrous discoveries, mysterious artifacts, and dangerous anomalies are constant companions.

The story campaign will last twenty-five to thirty hours with significant replay potential. Play any character you want and watch the world change in response to your actions.

The game will feature turn-based combat. All mechanics are designed to give players a large number of tactical choices, freedom of action and an ability to approach every combat situation in a unique and creative way.
http://darkcrystalgames.com/
We are Dark Crystal Games – the new independent studio based in Saint-Petersburg, Russia and now we are working on Encased: the post-apocalyptic top-down RPG.

We are all mostly quite experienced developers with a lot of years in the industry and some good games shipped, among them: Divinity: Original Sin 2, Life Is Feudal: Forest Village, Mass Effect, Crossout, Leviathan: The Last Day of the Decade and some others. But now we are proud and excited to work on our first game as a team.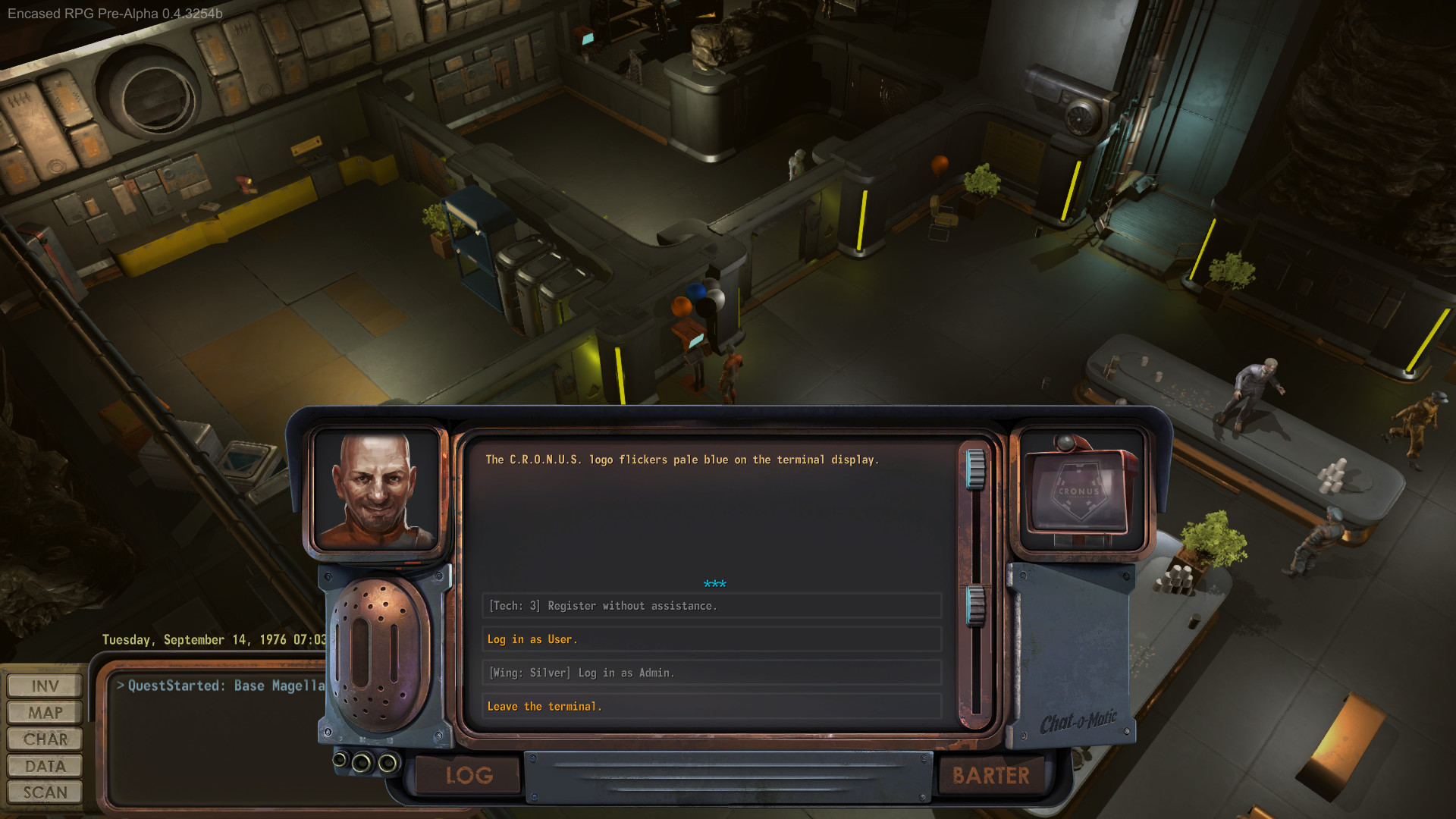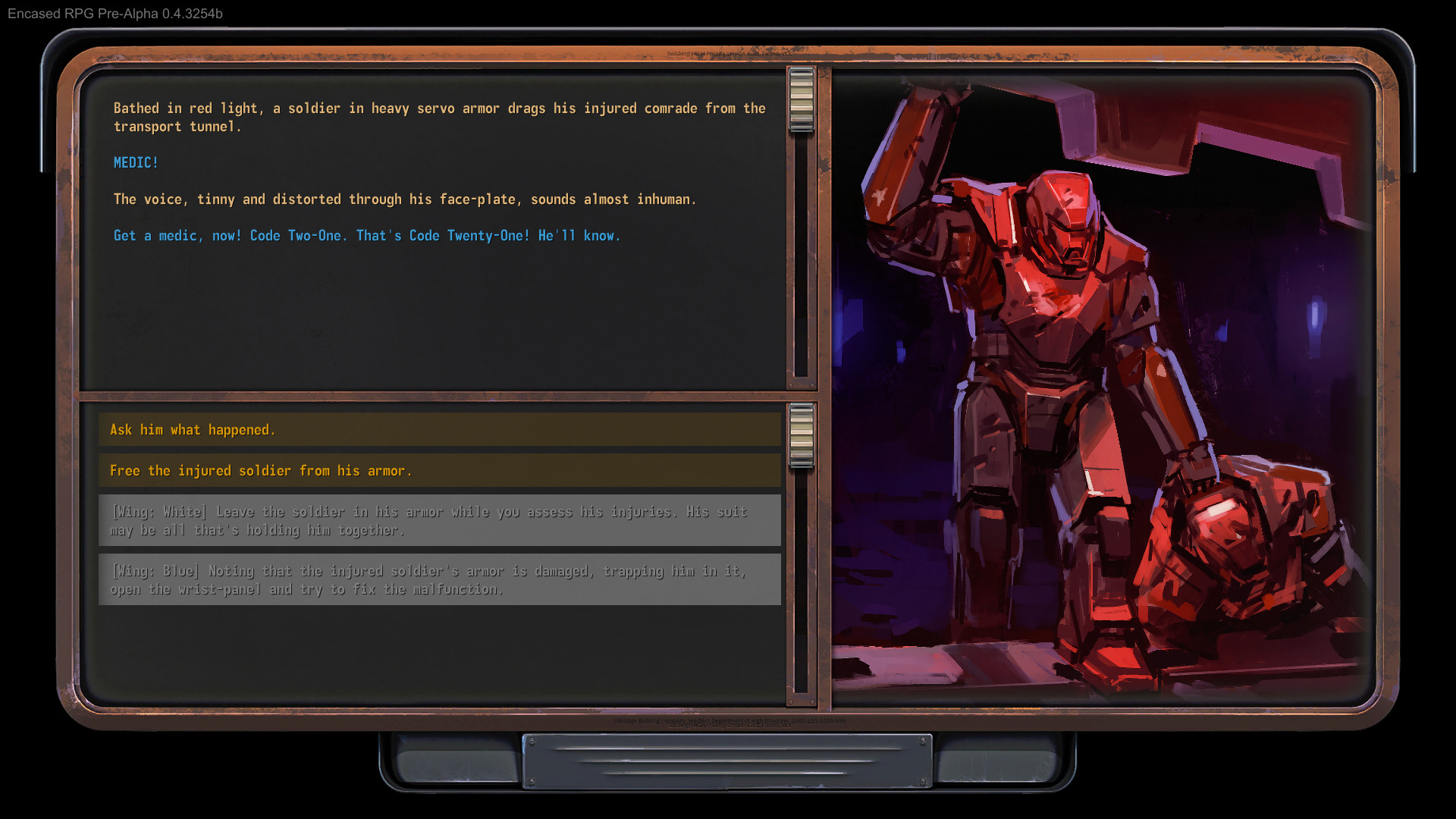 Cel putin par ca vor sa-i dea o personalitate alta decat "the most vanilla looking Fallout but in URSS", so that's something. Tot nu inteleg de ce s-a insistat pe motivele alea de Fallout 50s american style la UI insa, lumea pare a fi ceva legit scifi, nu par potrivite. Give Fallout a rest already.