Cum e, va place trailerul woke? Nicio parere?
De prin comments:
Pleb soldier: "Camels!"
20 y/o girl commander: "Camels?!"
Pleb soldier: "Camel Archers! Hundreds of them! What now Commander?"
20 y/o girl commander: "We attack!"
Me: "Yeah... Good Luck with that!"
sau
min 0:33
Lady with a cocky smile: "And deploy fishing boats, our people need food."
Random Dude grins and thinks to himself: "Damn, she's so smart, we really do need food."



Big Daddy
Posts: 14238
Joined: 2 Mar 2014, 19:57
Location: Constanta
Contact:
n-am inteles
Currently playing: Technobabylon
n-as zice ca e woke doar din cauza ca au o tipa care da ordine.
In schimb sunt de acord ca dialogul ala nu are nici un sens si parca e facut pentru publicul Fortnite.
Mai bine, nu ai pierdut nimic.
Cred ca se vrea a fi un pic auto-ironic clipul de prezentare. Tipa e, in mod evident, o jucatoare moderna de AOE, care inventeaza pe loc strategii si mutari cu care sa contracareze adversarul, chit ca unele sunt inadvertente istoric sau tactic discutabile. Plus, se transpune imaginar in timpurile respective, gandindu-se la ea ca la acest mare maresal-administrator, desi are limbaj contemporan si atitudine de gamerita. N-as zice ca e vreo capodopera, dar nu mi se pare nici groaznic.
Deci lumea se plangea cum arata jocul inainte de lansare:
Spoiler: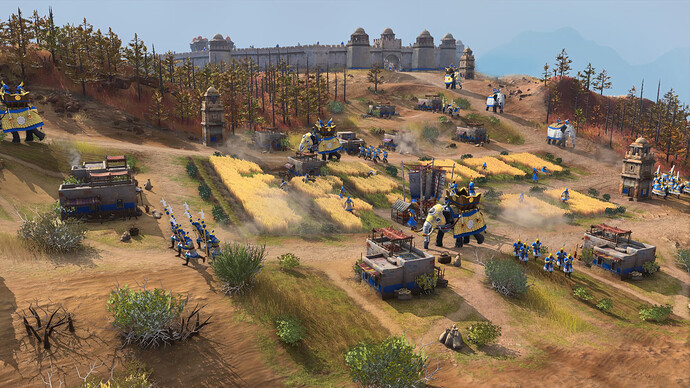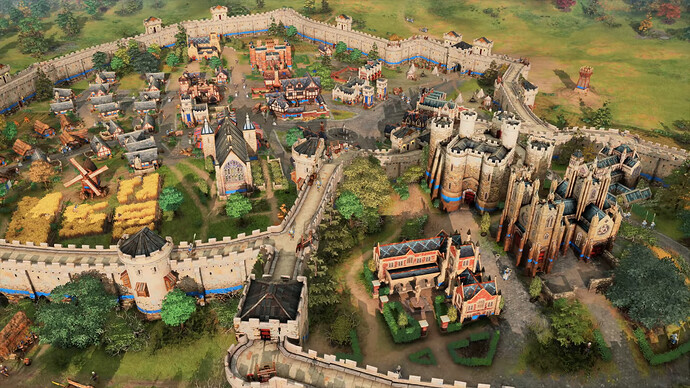 Ei, iata cum arata de fapt in realitate:
Spoiler:
Nope, ceata aia nu e fog of war, nu e ceva specific acelei misiuni, si nici nu se poate da disable, it's just there forever unless you really zoom in.
Hai sa ne mai radem un pic. Exemplu de
putori ordinare
de programatori:
Spoiler for Company of Heroes 1 - Relic Entertainment - Essence Engine 1 - 2006:
Spoiler for Age of Empires 4 - Relic Entertainment - Essence Engine 5 - 2021:
Space Invader
Posts: 3
Joined: 13 Nov 2021, 19:28
Acel moment cand realizezi ca cladirile dintr-un joc 2D arata mai bine decat cele dintr-un joc cu grafica 3D.

Pe langa faptul ca arata mai urat, sunt si foarte greu de diferentiat. Este Dezastru cu D mare la claritate.

E un joc facut de interns (au avut f multi interns, nu glumesc), condusi de niste oameni care nu inteleg genul RTS.
Space Invader
Posts: 3
Joined: 13 Nov 2021, 19:28
Pana si AOE 3 din 2005 arata mai bine . Doar uitati-va la apa. Si la copaci. Si la pamant, zapada si iarba.

Users browsing this forum: No registered users and 0 guests